Our Mission
The 9-1-1Colorado Foundation has two primary missions:
To educate the public regarding effective use of 9-1-1 and Emergency Notification Services.
To use public donations to modernize Colorado's 9-1-1 System and "Close the 9-1-1 Technology Gap."
In Order to Accomplish Our Mission We Plan to:
Provide public education regarding effective use of 9-1-1 and Emergency Notification Services. Read more About Public Education.
Make grants to modernize Colorado Emergency Call Centers to bring them up to date, and allow them to work with the Next Generation 9-1-1 Network. Read more about Emergency Call Centers.
Make grants to replace the current 1970s-era analog 9-1-1 network with a "Next Generation" 9-1-1 Network. This Next Generation 9-1-1 Network will be a modern broadband network connecting your service provider with the Emergency Call Centers that handle your 9-1-1 call. This new network will use modern technology like that we use every day in personal and business communications. Closing this "Technology Gap" between the 9-1-1 System and your personal and business communications systems will get First Responders on the scene of emergencies sooner. With the modernized 9-1-1 System, First Responders and Emergency Rooms may also get advance information about the nature of the emergency and the physical condition of victims. Read more about Next Generation 9-1-1 Networks.
Our Mission, as a Charitable Organization
As a charitable organization, we will operate in the most ethical, transparent and verifiable manner possible. It is essential that we earn and keep the trust of those from whom we seek donations, and represent the honor and selflessness of the public safety community we seek to benefit.
Specific Activities to Accomplish our Mission as a Charitable Organization include:
Providing easy public access to all or our organizational and tax exemption documents. Documents
Only accepting donations by credit card (through Paypal) or check. Donate Now
Listing donors on our website, allowing donors to confirm receipt of their donation. Donor Pages
Providing information on our website regarding each grant we make, and other significant expenditures. Grant Information
Registering and participating with organizations that establish standards for charitable organizations and provide information to the public regarding non-profit entities and charities.
---
9-1-1Colorado Foundation Directors & Officers
Joseph P. Benkert
Director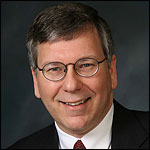 Joseph P. Benkert is a telecommunications and new technologies attorney with a national practice. For almost 30 years he has represented clients ranging from Fortune 100 companies to "mom and pop" entrepreneurs in regulatory, transactional and litigation matters. Mr. Benkert has also represented public safety agencies and 9-1-1 Authorities in Colorado over the past 20 years, and served on the Wireless, Legislation and Rules subcommittees of the Colorado 9-1-1 Task Force. His article, Wireless E9-1-1 Update, appeared in the June 2000 issue of Radio Resource Magazine. Mr. Benkert holds a Bachelor of Science and a Master of Science degree in Telecommunications in addition to his law degree.
Roger K. Crosby
Director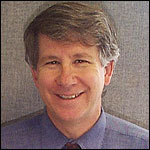 Mr. Crosby recently retired from The Crosby Group, Inc., the architectural firm which he founded. His international architectural practice specialized in the design and planning of Mission Critical 7×24 facilities such as data centers, network operation centers, satellite operation centers, television broadcast facilities, medical offices, surgery centers, medical pharmaceutical labs and financial facilities, and other technically oriented projects. Mr. Crosby was the principal architect responsible for the firm's design of seven of the world's largest Television Broadcast Uplink facilities.
The Green Building Council awarded The Crosby Group one of the first "Silver" LEED Certification ratings for a Data Center in the United States. Mr. Crosby has authored and published books and articles on planning and designing Mission Critical facilities. He continues to serve on an Advisory Board overseeing the development of what will become one of the world's largest and most energy efficient Data Centers.
Michael L. Glaser
Director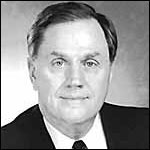 Michael Glaser is an attorney with more than 40 years experience in the telecommunications industry. Mr. Glaser is a member of the bars of the District of Columbia, the State of Maryland where he is inactive, and the State of Colorado. Mr. Glaser has been admitted to practice before the United States Supreme Court and numerous federal appeals and district courts, as well as the District of Columbia Court of Appeals, the Maryland Court of Appeals, and the Supreme Court of Colorado. Mr. Glaser maintains an office in Denver Colorado. Mr. Glaser's telecommunications practice emphasizes both media companies and telecommunications service providers and new technologies in the telecommunications industry. Mr. Glaser and his wife, the former Catherine M. Connor, reside in Denver, Colorado, and are the parents of 5 children and have 4 grandchildren.
Dean Nelson
Director and Chair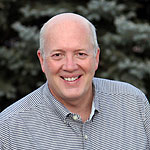 Dean Nelson brings over 25 years experience in sales, marketing and product development in the telecommunications industry to the Board of 911Colorado Foundation. Mr. Nelson currently manages a consultancy that has practices in Telco/Broadband, High-tech, Media and Non-profit governance and works extensively with tech startups. Prior to that he managed a commercial services division at Comcast that helped the cable industry migrate from analog video to IP-based broadband services. Prior to that he managed the Global Business Office at Sun Microsystems and sold open-architecture IP-based voice and data systems to telecommunications industry clients. He has also managed teams that marketed public safety systems and has worked on projects as varied as the New York Transit Authority CAD/RMS system to the software systems running the Fresno County Jail. Mr. Nelson has a BA from the Communications program at Concordia University in Montreal and is a graduate of the Executive MBA program at the Daniels College of Business at the University of Denver. Originally from Canada, Dean has adopted the Southwest and is an avid landscape photographer and cyclist, and plans adventures with his family out of their home in Golden, Colorado.
Vicki Pickett
CEO
Deni Shinn
Secretary/Treasurer
---
Why We Care: 9-1-1 Saves Lives!
The brilliance of the 9-1-1 System is that, when it works properly, it knows where you are calling from and automatically routes your 9-1-1 call to the Emergency Call Center for your area which is capable of dispatching First Responders to your location.
When 9-1-1 works properly, help arrives sooner. This happens because you don't have to figure out what city, county, or fire district you're in, and find the number of the Sheriff, police, or fire department, before you can call for help. However, the effectiveness of the 9-1-1 System today is challenged by advancing consumer and business technologies, services and methods of communicating. Simply put, the 9-1-1 System has been unable to keep up with technology. Upgrading the 9-1-1 System will help close the technology gap so that the 9-1-1 System works more effectively with modern consumer and business communications systems. Even better, these upgrades will allow Smartphone applications to interact with the 9-1-1 System to dispatch First Responders sooner and provide critical information about the emergencies and the people to which they are responding.
How much longer would it take for help to arrive without the 9-1-1 System? A search of the Internet shows too many news reports of people who died because they dialed 9-1-1 on their Internet or cell phone and reached an Emergency Call Center serving a different area, were unable to reach any 9-1-1 call center, or there was an error in an address database. Here are seven examples where upgrades like those we plan to make to the Colorado 9-1-1 System might have made a huge difference:
On June 7, 2009, a member of the Leutjen family of Cole Camp, Missouri was able to dial 9-1-1 on a cell phone, but not speak, during a home intrusion in which the family was murdered. Emergency Call Center operators could hear the assailants threatening to shoot the victims, but they could not send First Responders to the scene because the Emergency Call Center had not been upgraded to receive cell phone location information. The 9-1-1 Operators didn't know where the call was coming from. We plan to use your donation to fund the upgrade of all Colorado Counties to "Phase II Wireless E9-1-1" so that the locations of wireless callers can be determined.
Officials are investigating the April 29, 2009 death of Elijah Luck of Calgary when first Responders were dispatched to the wrong address due to an error in the Internet Phone provider's address database. We plan to use your donation to educate Colorado subscribers to Internet (VoIP) phone service about the need to update their location with their service provider so that 9-1-1 calls are sent to the correct Emergency Call Center.
A three-month old Florida baby who had stopped breathing died on January 31, 2009, when paramedics were sent to 1480 Highland Avenue in Englewood instead of 1480 Highland Street in Sarasota, 30 miles away. The parents called 9-1-1 on an older cell phone rather than a landline phone, which would have pinpointed their address, and the father mistakenly gave his address as Highland Avenue. We plan to use your donation to help fund improvements necessary for Phase II Wireless E9-1-1 to be implemented in the nine Colorado Counties in which it is not yet available, and educate the public in efficient use of the 9-1-1 System.
On August 11, 2008, dispatchers in a Washington County, New York Emergency Call Center listened to Francine Morgan of Wells, Vermont being beat to death by her 14 year-old son, but were unable to determine her location and have police dispatched to the scene for over 30 minutes. The call was routed to a New York Emergency Call Center because it was received on a cell tower in New York, where the Emergency Call Center didn't have maps or coordinates for Morgan's location in Vermont and probably didn't have the ability to transfer the call to the proper Emergency Call Center. The Washington County dispatchers contacted the cell phone company to determine the name and billing address associated with her cell number, and relayed the information to the Vermont State Police. By the time officers arrived on scene, Morgan was already dead. With Next Gen 9-1-1, the 9-1-1 Systems of neighboring states will be interconnected. We plan to use your donation to fund Next Gen 9-1-1 in Colorado.
On August 2, 2008, 39 year old Darlene Dukes died of a blood clot in her lungs after paramedics were sent to an address 28 miles from her apartment when the 9-1-1 call taker misunderstood her address (due to the clot in her lungs and difficulty breathing), her cell phone call was picked up by a tower in a different jurisdiction, and the Emergency Call Center was not equipped to receive her cell phone location. Paramedics didn't arrive at her home until almost an hour after she called 9-1-1. We plan to use your donation to help fund improvements necessary for Phase II Wireless E9-1-1 to be implemented in the nine Colorado Counties in which it is not yet available, and educate the public in efficient use of the 9-1-1 System, such as to use a landline phone rather than a cell phone if one is at hand.
In a 2005 FCC hearing, Cheryl Waller of Deltona Florida recounted the death of her three-month-old daughter. At 6:35 p.m. on March 24, 2005, the baby stopped breathing. The frantic mother dialed 911 on her Internet phone several times but got only a voice recording. Finally, a neighbor reached a 911 operator — but by the time medics arrived, it was too late. The infant was pronounced dead at 6:51 p.m. We plan to use your donation to educate Colorado subscribers to Internet (VoIP) phone service about the need to update their location with their service provider so that 9-1-1 calls are sent to the correct Emergency Call Center.
In April 2003, 5 month old Christopher Vasquez died in Westminster Colorado, after he stopped breathing, and his mother's call to 9-1-1 was routed to Douglas County. The mother sued her phone company claiming that the call was misrouted because of an error in the address entered into the 9-1-1 database by the company. She claimed that because of the misrouted call, it took 12 minutes for First Responders to arrive when there was a fire station located around the corner. We plan to use your donation to fund Next Gen 9-1-1 in Colorado, which will interconnect Emergency Call Centers and their dispatch computers so that that information already given to a 9-1-1 operator can be transferred with misrouted calls. We are actively pursuing methods of identifying and correcting errors in the 9-1-1 Database without violating personal privacy rights.
You can bleed to death in minutes. Your brain cells can start dying after just 5 minutes without oxygen, such as from smoke inhalation, carbon monoxide poisoning, heart attack, choking, drowning, drug overdose, or stroke. After 6 minutes, brain damage is very likely. You will suffer irreversible brain damage after 10 minutes without enough oxygen. Each minute you don't get enough oxygen, such as during a heart attack, irreversible damage is done to your heart. Fires can spread and engulf your entire house within minutes.
In an emergency, minutes count.
Many people assume the location determination function of the 9-1-1 Network is just to identify a caller's location. In actuality, the 9-1-1 Network identifies your location (or seeks to), so that the call can be automatically routed to the Emergency Call Center which can dispatch First Responders to the caller's location. As the earlier examples show, "knowing" your location is essential since the minutes required for First Responders arriving on scene can make a life-or-death difference.
With the advent of cell phones and continuing introduction of new communications technologies in our increasingly mobile society, 9-1-1 is even more important today than when it was developed in the 1970s. The deployment of Next Generation 9-1-1 with data centers dedicated to locating callers location no matter what technology the caller uses, along with improved data transmission capabilities, will save lives. It's time to update the 9-1-1 system to 21st century technology!
---
Organizational and Tax Exemption Documents
---
Contact Us
Suggestions, Comments, Questions…
Mail Address:
9-1-1Colorado.Org
PO Box #1841
Castle Rock, CO 80104
E-Mail: [email protected]
Phone: 303-948-3468
Interested in Volunteering?
Email us at [email protected]